Membership Information
---
The EDCLC's effectiveness is dependent upon the ongoing investment of its members and their contribution of time and expertise. Certificate Members contribute $2,400 yearly. Associate Members contribute $1,200 on an annual basis to participate in the EDCLC.
Throughout the year, the EDCLC offers its members the opportunity to promote their business through sponsorship at special events with state and national political leaders and business experts.
Over 70 companies help finance and support EDCLC's economic development efforts. The variety and size of companies involved in the EDCLC range from large national corporations to locally-owned small businesses. A commonality among the businesses that choose to invest in the EDCLC is their commitment to the long-term, well-being of the community. They strongly believe that overall economic growth and success of the area will positively impact their business, family, and quality of life.
Member Benefits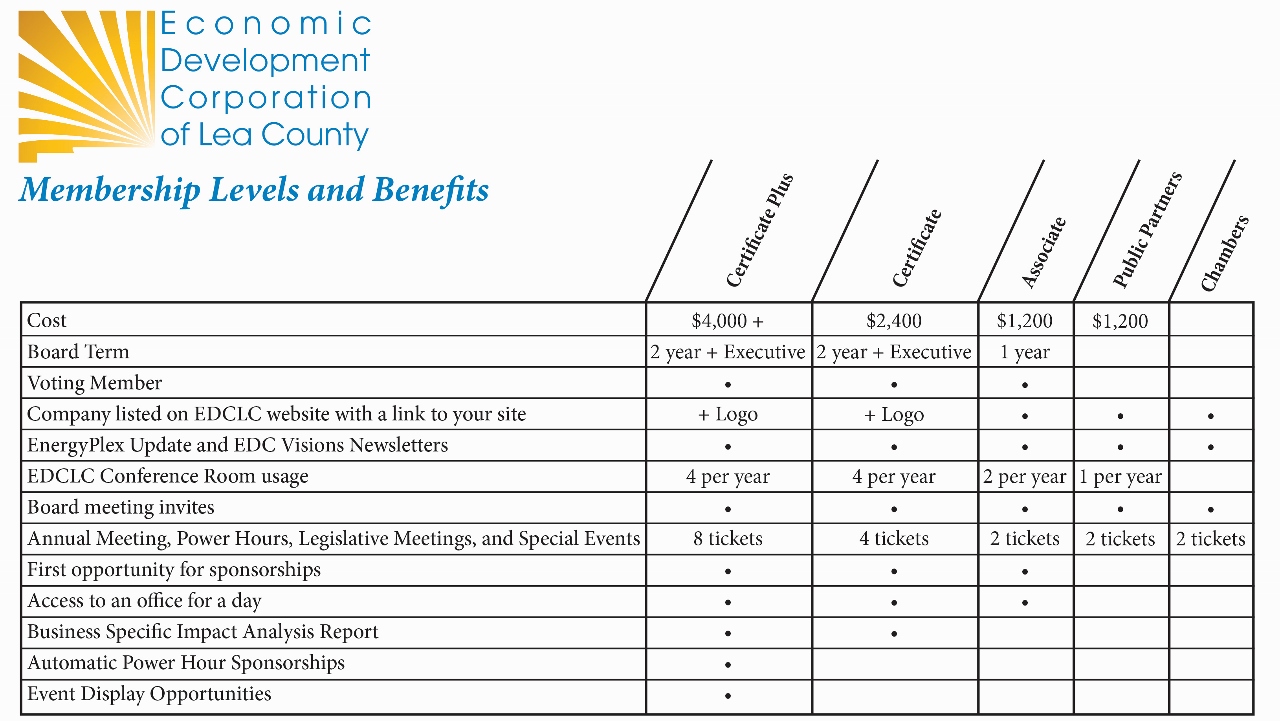 ---
Becoming a Member
If you have any questions or would like to become a member, please contact us and a staff member will answer any questions and help you determine the level of membership that is best suited to your business or organization.