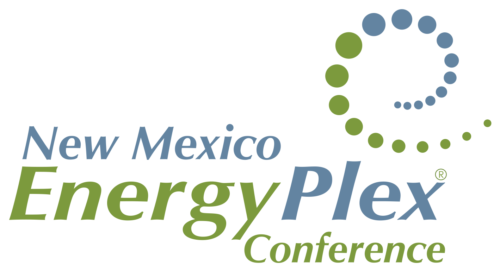 June 27-28, 2017
Lea County Event Center
Hobbs, NM
The focus of the conference is energy in New Mexico and Lea County, specifically oil and gas, nuclear, and renewables. Speakers covered a wide range of topics from workforce development to growth and opportunities, and assets and resources. The conference will consisted of speakers, breakout sessions, and booths. Speakers for the event included Cabinet Secretary Ken McQueen of the State Energy, Minerals, and Natural Resources department, Aubrey Dunn, New Mexico State Land Commissioner, and Bureau of Land Management State Director, Amy Lueders.
To view presentations given at the conference, go to the Download Presentations tab to view those available.
Sponsors
---
Gold

Silver
Bronze
Agenda is subject to change.
Monday, June 26:
11:30 am             Registration for Gold Outing @ Rockwind Community Links
12:30 pm             OPTIONAL: Golf Outing @ Rockwind Community Links
Tuesday, June 27:
7:30 am               Registration/Exhibit Hall/Breakfast
8:15 am               Welcome/Introductions –
Tres Hicks/Pettigrew and Associates and EDCLC Chair
Ron Black/Chair/Lea County Commission
Sam Cobb/Mayor, City of Hobbs
8:30 am               PANEL: Southeastern N.M Energy Panel – Growth/Outlook/Opportunities/Challenges
Facilitator: Ron Black, Chair/Lea County Commission
Cliff Brunson, Chairman/NMOGA
Ben Shepperd, CEO PBPA
Tom Mullins, President IPANM
9:45 am               Oil and Gas Company Regional Executives Panel
Facilitator: Mayor Sam Cobb/City of Hobbs
Clay Bateman, VP New Mexico/Concho
Brent Gros, Asset General Manager/Chevron
OXY – TBD
11:00 am             BREAK – Exhibit Hall
11:30 pm             Lunch –  Exhibit Hall
Facilitator: State Representative David Gallegos
Speaker: New Mexico Energy, Minerals and Natural Resources Cabinet Secretary Ken McQueen
1:00 pm               Lea County/Communities' Updates – Resources for the Energy Sector
Facilitator: TBD
Lea County
City of Hobbs
City of Lovington
City of Eunice
City of Jal
Town of Tatum
2:30 pm               BREAK – Exhibit Hall
3:00 pm               PANEL: "Nuclear Energy in Southeastern New Mexico"
Facilitator: Tres Hicks/Pettigrew Engineering and Chair/Economic Development Corporation of Lea County (EDCLC)
David Sexton/Urenco
TBD/Nuclear Energy Institute
Ed Mayer/Holtec
4:15 pm               Breakout sessions:
1. New Mexico Opportunities and Challenges for Oilfield Service Companies
Facilitator: Finn Smith/Watson Trucking and Chair-elect Economic Development Corporation of Lea County (EDCLC)
Ed Laurer/Lucky Service
Kristi Goodwin/Cavaloz Trucking
2. Customized Training for the Energy Sector
Facilitator: Gregg Fulfer/Fulfer Oil & Cattle/NM Economic Development Commission
Jeff McCool/New Mexico Junior College
Steve Sauceda/New Mexico Junior College
5:15 pm               Reception – Exhibit Hall
6:30 pm               Day Concludes
Wednesday, June 28:
7:30 am               Breakfast
8:30 am               Bureau of Land Management Update –
Facilitator: Debra Hicks/Pettigrew Engineering and Chair New Mexico State University Board of Regents (invited)
Speaker: New Mexico State Director Amy Lueders
9:15 am               PANEL: Renewable Energy Developments/Outlook
Facilitator: Mike Gallagher/Lea County Manager
Tom Cote/Akuo
Luke Mawhinney/CWR Energy
Chad Burris/Site Solar
10:30 am             BREAK – Exhibit Hall
11:00 am             Breakout sessions:
1. Electricity Distribution and Service
Facilitator: Rebecca Long, Vice Chair/ Lea County Commission
Duane Ripperger/XCEL
Gary Hearst/Lea County Electric Cooperative
Melissa Trevino /Occidental Energy Ventures Corporation
2. Energy Sector Infrastructure – Transportation, Midstream Assets and Produced Water
Facilitator: Mayor Matt White/City of Eunice
Corey Needham, Assistant County Manager/Lea County
Michael Latchem/Lucid Energy Group
Nathan Zaugg, P.E./Souder Miller
12:00 pm             Lunch
Introductions: State Representative Larry Scott
Speaker: New Mexico State Land Commissioner Aubrey Dunn
1:30 pm               Closing Remarks/conference concludes
2:00 pm              Optional Guided Tour
Presentations
Click to each link to download the presentations given at the EnergyPlex Conference
Contact Person
Tammie Brooks
Sally Tomar
Contact Details
575-397-2039