Entertainment
---
Lea County's communities have a great sense of spirit and there are endless activities to take part in, all year round!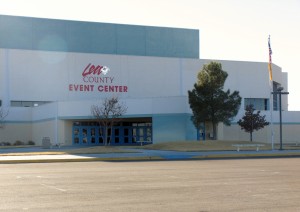 Lea County Event Center
5101 N Lovington Hwy, Hobbs, New Mexico
(575) 391-2900
The Lea County Event Center is a 167,000 SF facility that includes an arena with fixed seating for over 6,000, banquet halls, meeting rooms, and a kitchen for catering. The Event Center hosts many different activities for residents of Lea County, including but not limited to concerts, sporting events, equestrian events, meetings and conferences, dog shows, dances, and trade shows.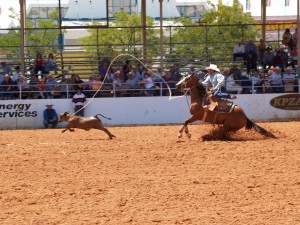 Lea County Fairgrounds
101 S Commercial St, Lovington, NM 88260
(575) 396-8686

The Lea County Fairgrounds, located near Lovington, hosts the largest fair in New Mexico. The county fair takes place in August and hosts numerous exhibits from residents including youth and 4-H. In addition to exhibits, the fair is held in conjunction with a carnival and rodeo. During the year, the fairgrounds plays host to a number of activities, including trade shows, rabbit shows, 4-H activities, and more.
Southwest Symphony
Center for the Arts
Community Players of Hobbs
(Local Theater)
Arts and Crafts Fair
University and College Performing Arts Programs
Art Camp
Ballroom and Classical Dance Classes and Performances
The Wright School of Dance
16 W. Central Lovington NM
(575)-396-6826
Maciolek School of Dance
1849 N Jefferson St Hobbs NM
(575) 393-5880
Lea County Museum
103 N Love St, Lovington, NM
(575) 396-4805
– Free admission to most exhibits
– Occasionally host music/writer nights
Woolworth Library (Woolworth Room)
100 E Utah Ave, Jal NM
(575) 395-3268
– Historical Library
– Museum of artifacts
Western Heritage Museum and Lea County Cowboy Hall of Fame
1 Thunderbird Cir, Hobbs NM
(575) 492-2678
– Classic Film Series: free movies on Sunday afternoons
– Revolving exhibits/permanent collections
– Occasionally host book signings, family fun days, etc
– Cowboy Days
Jack Maddox Distinguished Lecture Series
– Lecture series held in the spring/fall featuring various speakers
– Admission is free but tickets must be reserved
– Next speaker: Michio Kaku, October 6, 2016
Community Holiday Celebrations
– Holiday on the Plaza – Lovington
– Christmas on the Plaza – Lovington
– Hobbs Haunted House
– Hobbs Halloween Carnival
Parades
– 4th of July in Lovington
– Homecoming parades
– Memorial day
– Fair parades in August
United Way Events (Cook-offs, races, etc)
– Chili Fest at the Event Center
– Stuff-a-bus: school supply drive in July
– Golf tournament in conjunction with Chili Fest
– Zombie Walk